The Remote Agent is comprised of two independent drivers:
Device Driver:
The Remote Agent Device driver allows you to bind to a Control4 remote (SR150, SR250 and SR260) in order to customize the Control4 interface with a icon that allows for locating the remote as well as displaying additional remote information.
Webview Driver:
The Remote Agent Webview driver provides you with a beautiful user interface for your Control4 touchscreen that allows you to control various remote settings as well as to locate remotes found in your Control4 smart home. The webview driver is compatible with all Control4 remotes (SR150, SR250, SR260 and Neeo)
These drivers pair great with Voice Agent for voice notification as well as Battery Agent for battery reports.
To save money and add other cool features to your projects consider purchasing as part of the Agent Bundle.


- Allows for a simple way to locate lost C4 remotes: sr150, sr250, sr260
- Ability to adjust various remote settings using Control4 touchscreens
- Provides icons styled automatically based on the connected remote
- Ability to adjust the duration of time each remote should be located
- Includes easy modifications of push, email, text, navigator and voice notifications
- Voice notifications compatible with the Voice Agent driver

SR150, SR250, SR260 and Neeo Remotes


Functional with 2.10+ though certain features are designed specifically for 3.0+




Many Cinegration Development LLC drivers come with customizable icons, including the Remote Agent. If you would like your own custom icons loaded into the driver, please email: drivers@cinegration.com. We can create customized icons that will provide the final style touches to your projects. For this, please send a sample picture or include a description of how you would like the icon to look. We would gladly load it into the driver for you for a fee.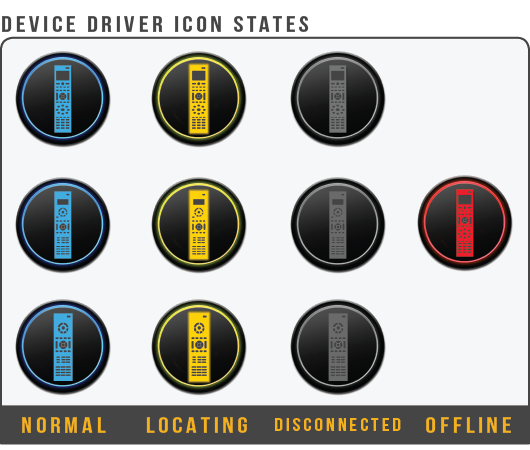 A single license will unlock as many instances of the driver as needed in your project. Cloud Driver is required to activate all DriverCentral licenses and trials. To find out more about drivercentral features click here. Additionally, here is a quick video that demonstrates the licensing process.


All Cinegration Development drivers for Control4 come with a 7-day trial. Simply add the DriverCentral licensing driver along with this driver and you can fully test the driver before purchasing. Including Cinegration Development drivers in your showroom project will give you unlimited use without purchase.
           
Driver is provided by Cinegration Development LLC.  All rights reserved.

To access the full installers guides that include driver setup instructions as well as driver feature details select the following;
remote_agent_device_documentation
remote_agent_webview_documentation

For a full description of terms and conditions pertaining to Cinegration Development's drivers please visit 
www.cindev.com/terms-and-conditions
20221220

MAJOR UPDATES (Documentation, Notifications, Added Features)

 20221024

Minor fixes and package updates
Updated webview for mobile

20210701