With the Water Agent, water solutions can now be integrated into Control4 as well! The Water Agent is designed to streamline water installations. The driver includes automatic water sensor alerts and shut off water valves.
To save money and add other cool features to your projects consider purchasing as part of the Agent Bundle.


- Supports Cinegration Trial and Showroom license
- Works with any contact closure water sensor
     - Dammit/C&S Water sensors
     - DSC
     - Card Access
- Water/Leak detection and reporting to customer
- Monitors 'is flowing' state if available on water device (email: drivers@cinegration.com)
- Automatic email, push, touchscreen popup and voice alerts (voice alerts using the Cinegration Voice Agent)
- No dealer programming required
- Works with History Agent

Works with any contact closure water sensor


Functional with 2.9.1+ though certain features are designed specifically for 3.0+




Many Cinegration Development LLC drivers come with customizable icons, including the Water Agent. If you would like your own custom icons loaded into the driver, please email: drivers@cinegration.com. We can create customized icons that will provide the final style touches to your projects. For this, please send a sample picture or include a description of how you would like the icon to look. We would gladly load it into the driver for you for a fee.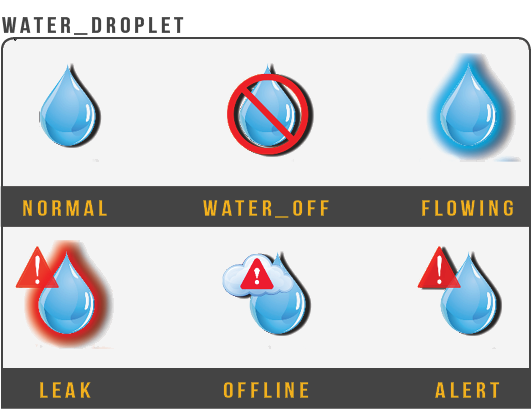 A single license will unlock as many instances of the driver as needed in your project. Cloud Driver is required to activate all DriverCentral licenses and trials. To find out more about drivercentral features click here. Additionally, here is a quick video that demonstrates the licensing process.


All Cinegration Development drivers for Control4 come with a 7-day trial. Simply add the DriverCentral licensing driver along with this driver and you can fully test the driver before purchasing. Including Cinegration Development drivers in your showroom project will give you unlimited use without purchase.
            
Driver is provided by Cinegration Development LLC.  All rights reserved.

Click
here
to access the full installers guide that includes driver setup instructions as well as driver feature details.

For a full description of terms and conditions pertaining to Cinegration Development's drivers please visit 
www.cindev.com/terms-and-conditions
20221220

MAJOR UPDATES (Documentation, Notifications, Added Features)

 1077

Fixed issue if driver became unlicensed the driver required a change of state after license was validated.

Updated framework modules

 1076

Fixed issue if C&S water valve water sensor was tripped, the valve required FORCE_OPEN instead of OPEN.

Updated Agent packages with latest versions

1003 (6.2019)

Updates for 3.0
Added simulate Leak Alarm

1002 (2.21.2019)

Added support for system without valves.  In this case, Water Shut off is not available, but notifications will still work

1000 (1/29/2019)