Exclusive features!
Full AJAX Systems Cloud Support
Pack of 8 drivers!

Hub series driver
FireProtect Contact driver (Fire sensor, CO...)
GlassProtect Contact driver (Window break sensor)
Keypad Plus driver (all keypads)
LeakProtect Contact driver (Water sensor)
MotionProtect Contact driver (Motion sensor)
Relay Plus driver (relay & power supplys)
Universal Contact driver (door sensors etc)

100% automatic driver additions and binding in Control4 system once Hub is connected!!!
Thermostat driver for all devices embedded to retrieve local temperature
Experience button for all devices to display status
18+ Programming events for all contacts/relays
Virtual Keypad support
Zones display  also on Locks & sensors 
And many other features!
- Hub series driver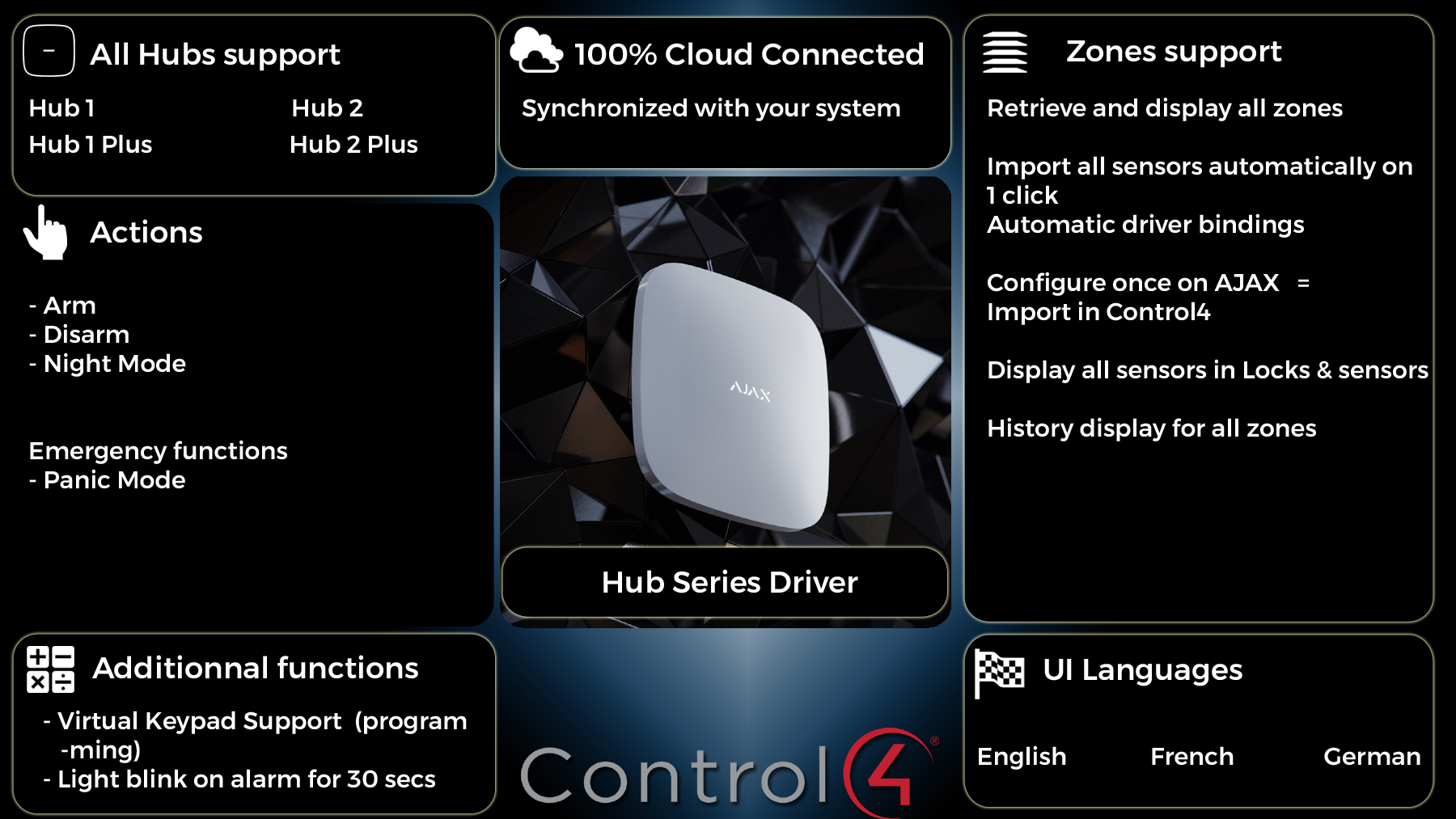 - FireProtect driver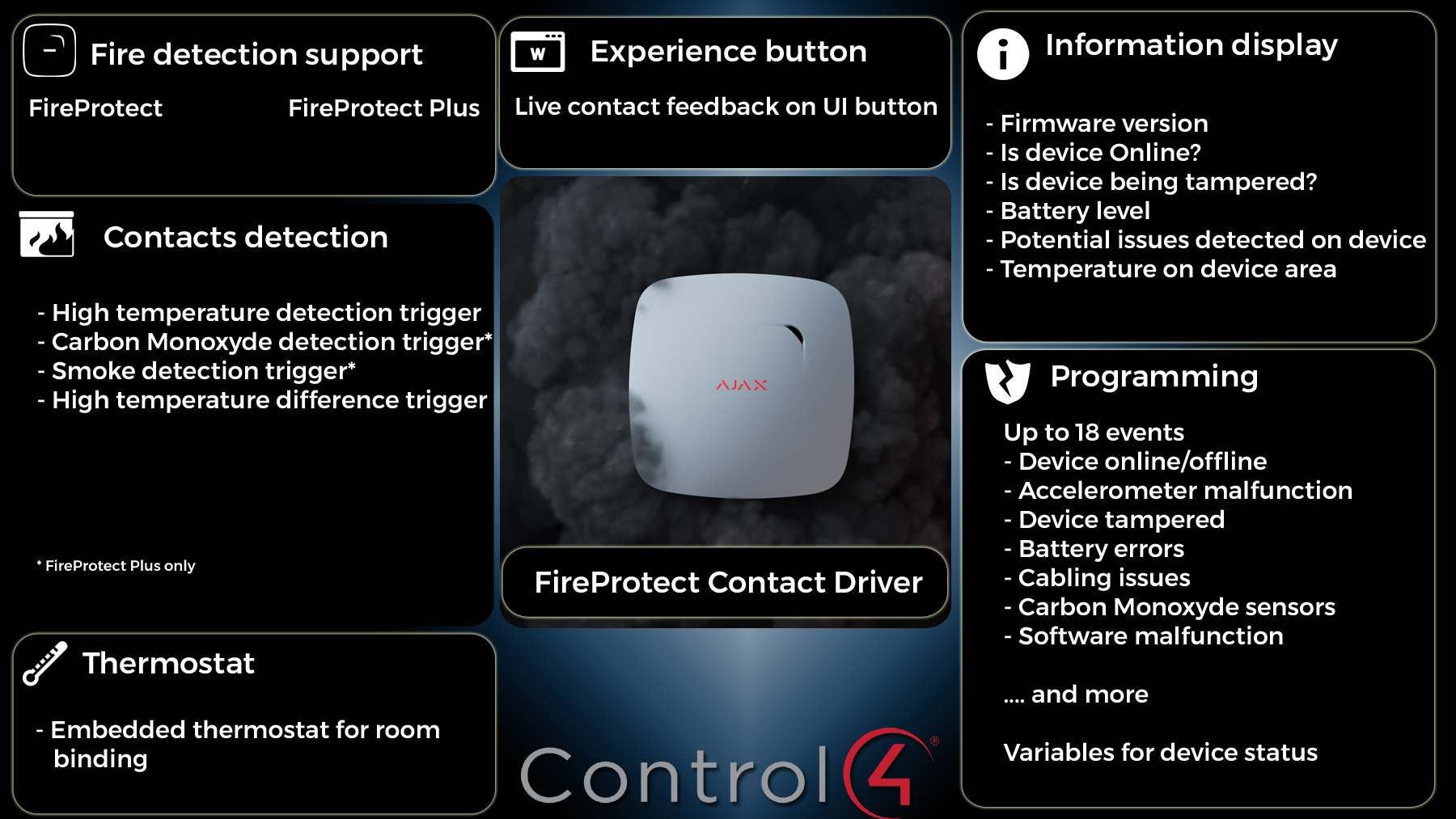 - LeakProtect driver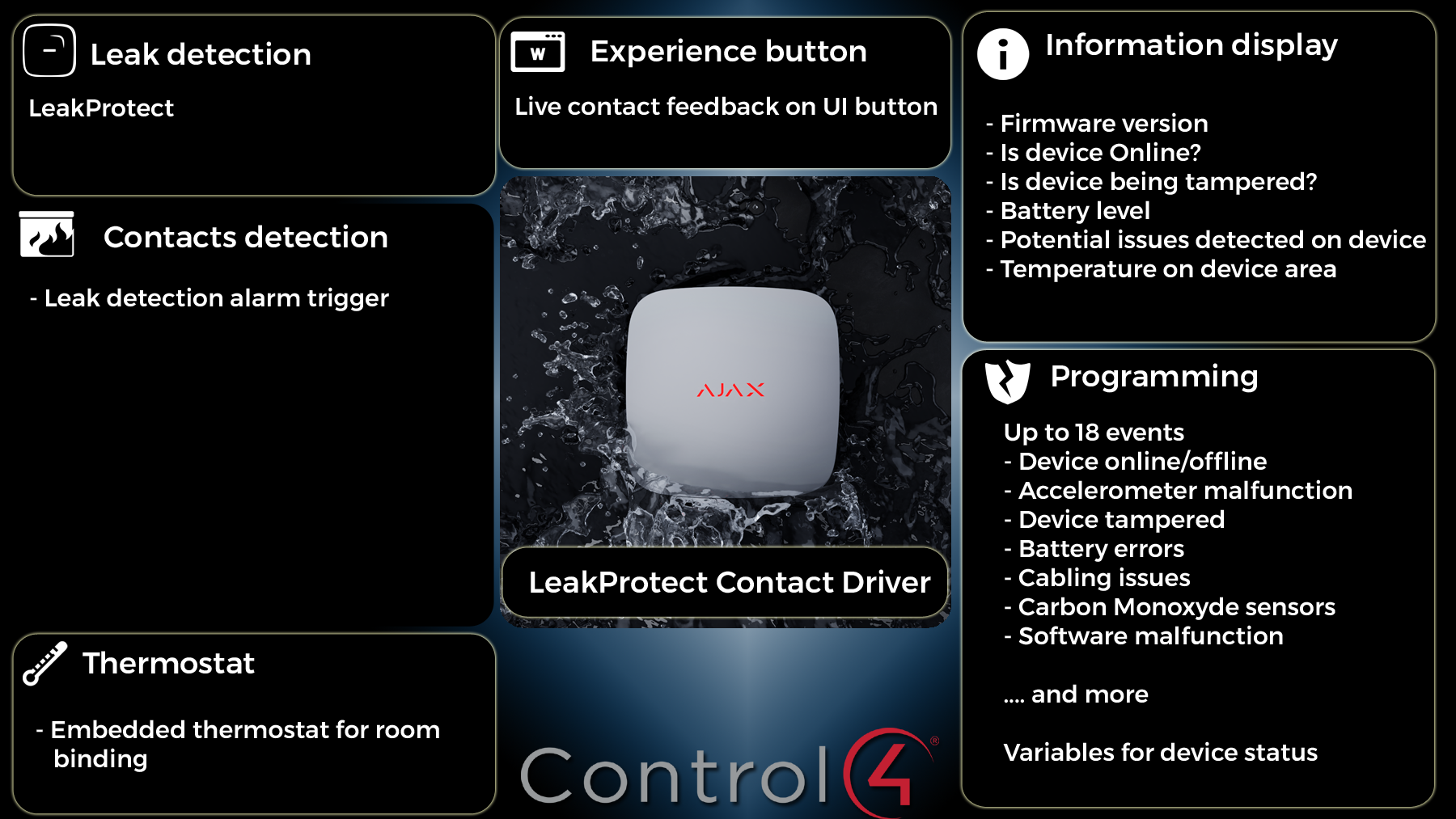 - GlassProtect contact driver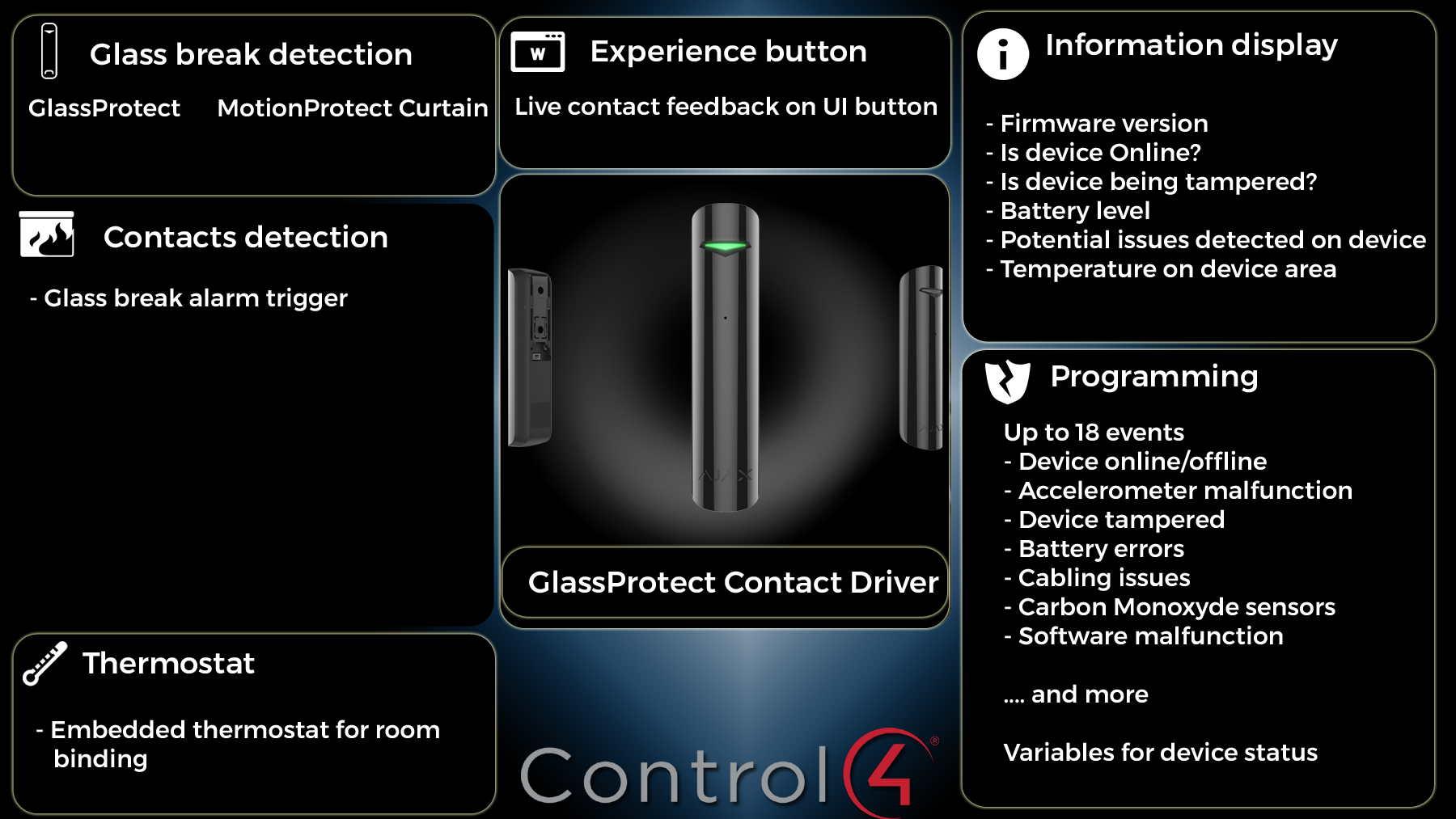 - MotionProtect Contact driver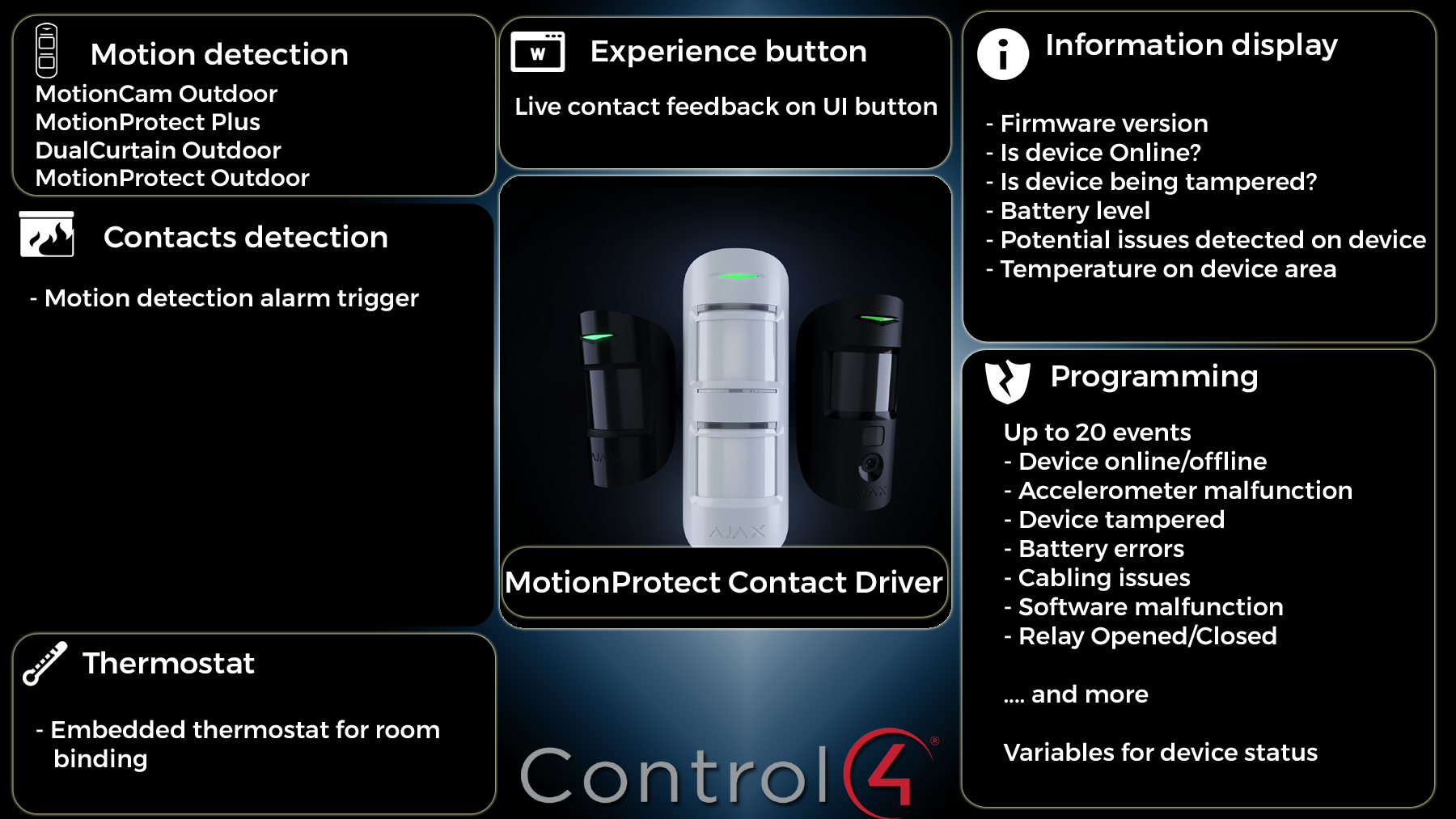 -Universal Contact driver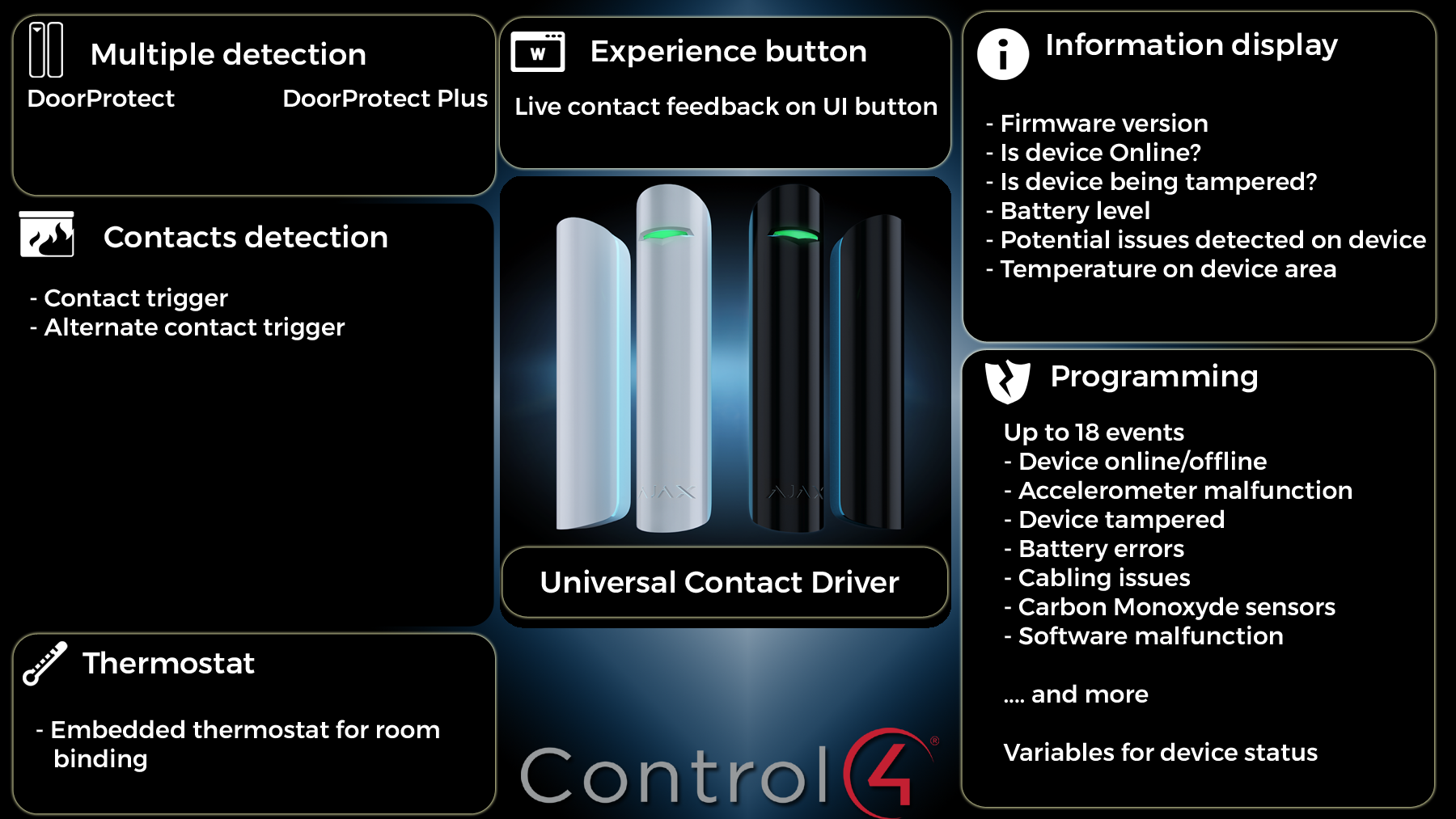 - KeypadPlus driver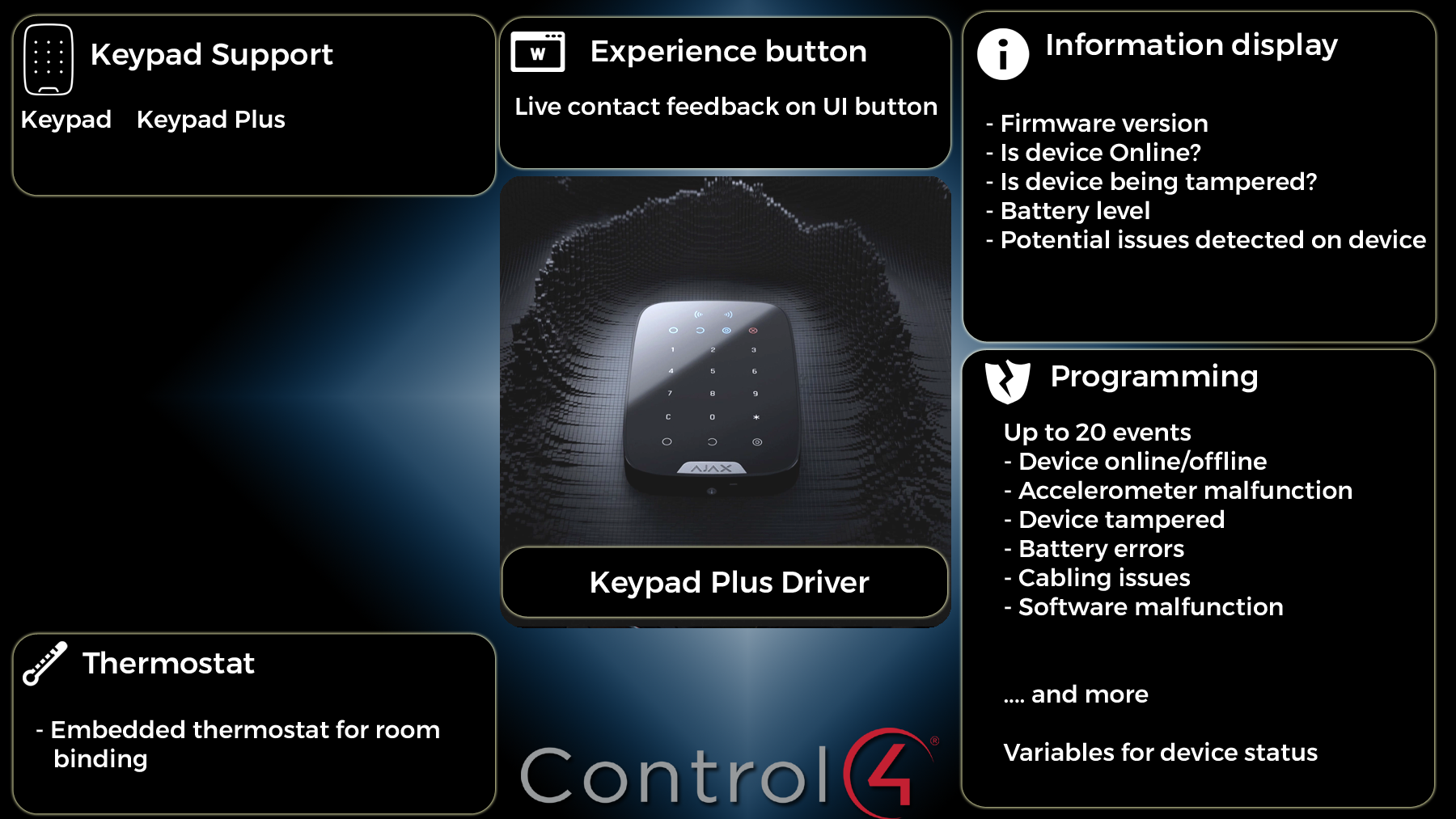 - RelayPlus driver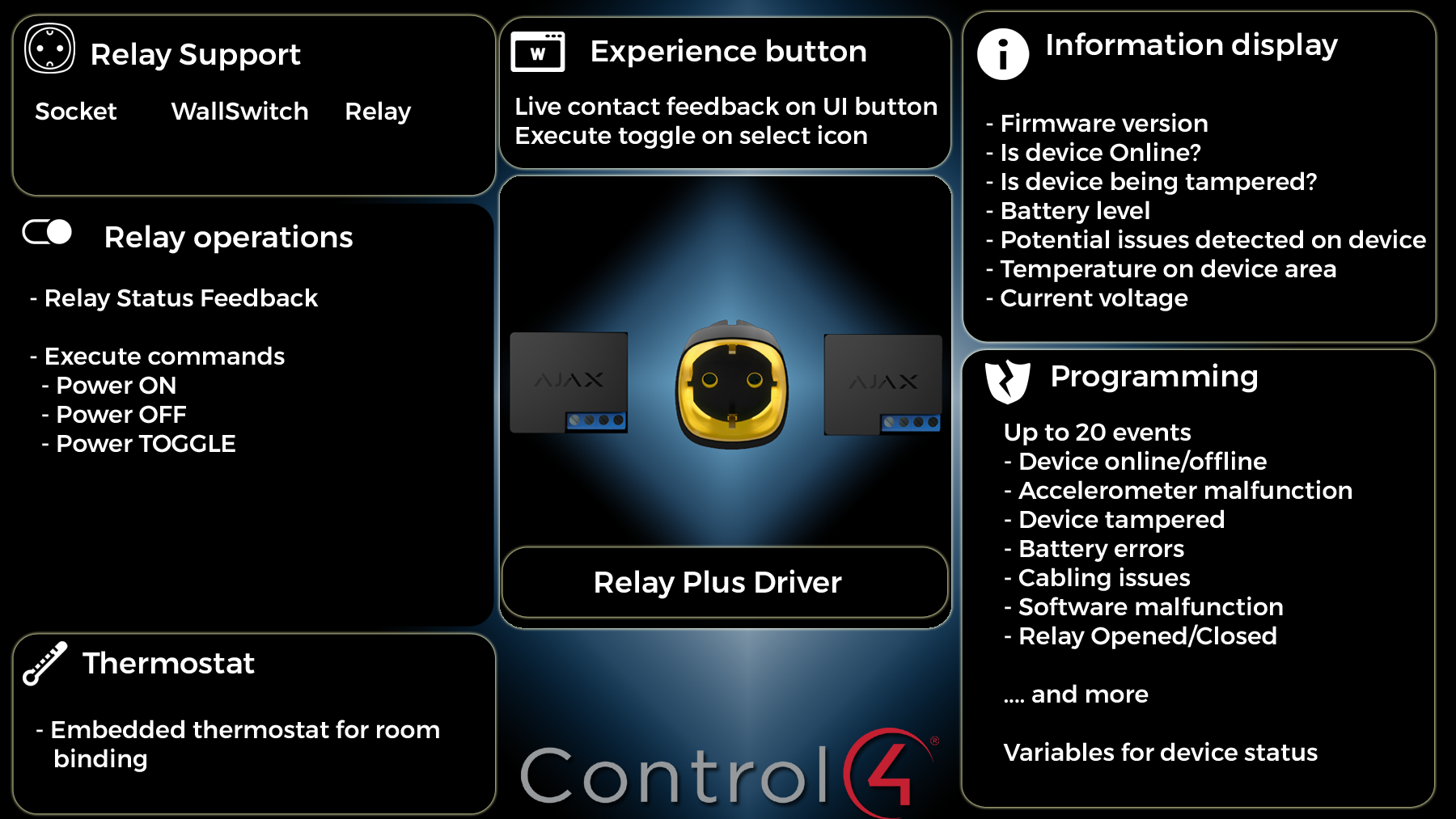 Please note that an extra step is required to allow automatic driver add and binding (Download AJAX Presentation for details or see Hub driver documentation)

See videos on Youtube