Integrate DMX into Control4 faster than ever before with the Proluxe DMX IP Gateway by American Lighting.  Using Control4 SDDP and a variety of custom tailored drivers, dealers can create amazing lighting solutions quickly and efficiently.  
Proluxe by American Lighting manufactures high grade LED fixtures and tape light to create an amazing lighting solution for customers.  The Proluxe DMX IP Gateway and accompanying driver developed by Cindev allows American Lighting to provide a complete single manufacture solution from Hardware to Software simplifying installation.
For hardware product inquiries including sales, setup and design contact Orders@AmericanLighting.com.

Controls DMX lighting via IP

Local control (does not use Cloud)

SDDP Supported

CCT, Tunable white supported

RGB, RGBW, RGBTW with color supported

Connection bindings for each channel. Supports reporting for installation documentation

Brightness, Ambiance, Color sliders

Preset driver for easy control of color, ambiance, rotate and randomization features

Select specific Color temperature or Color from Control4 programming

Support Circadian Rhythm systems

Driver provided by American Lighting

Using the latest technology from Control4, Cindev has produced a multi-layered suite of drivers each designed to streamline implementation of color, tunable white (called Ambiance) and brightness into Control4 systems.  These light drivers are configured with a brightness slider, an ambiance slider and a color slider.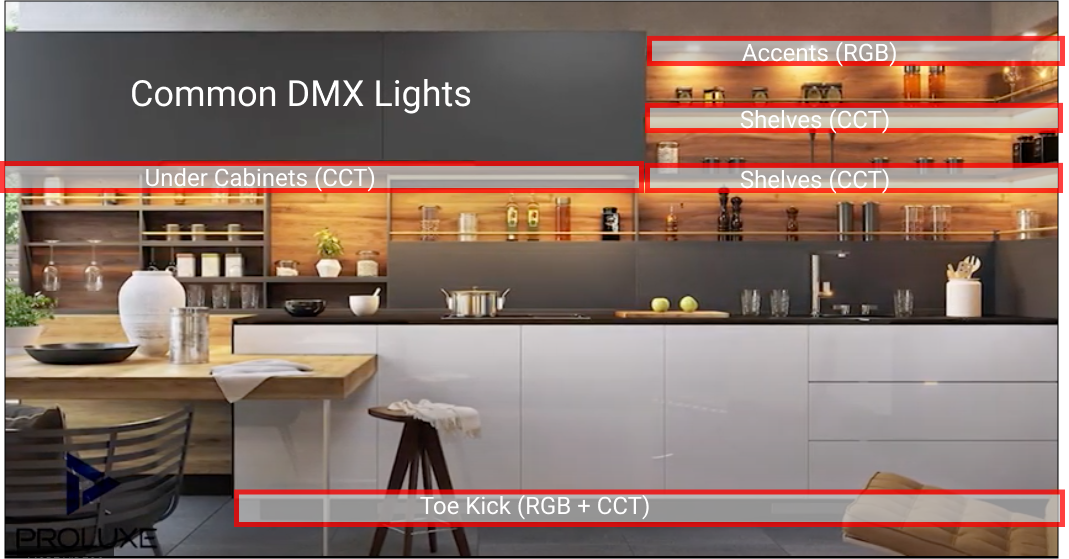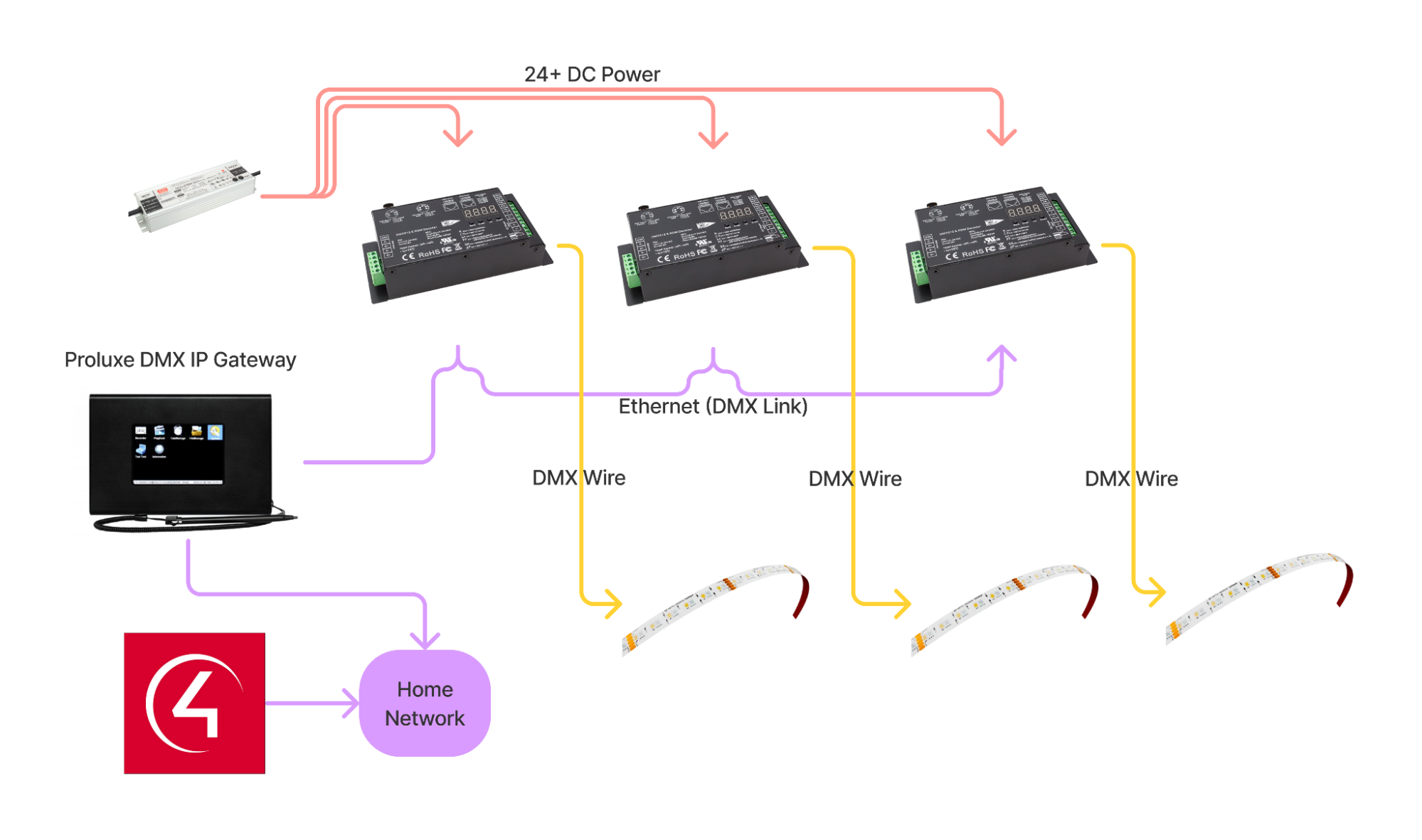 Complete wiring documentation can be found here: American Lighting - DMX Decoder wiring

 This slider will increase or lower the brightness of light based on the color or warmth selection intended.

This slider will change the color of the light from 0% (warmest) to 100% (coolest) color the LED strip can support. Each light driver supports custom settings so you can choose max/min warm/cool levels using standard Kelvin values. 
Note: ProLuxe has two types of warm/cool LED strips:
2 channel (2700K-6000K)

3 channel (1800K to 6000K).

Cindev developed a custom single slider that can be used to select color.  The slider starts at RED (0%) and traverses to GREEN (33%) then to BLUE (66%) and finally back to RED (100%) giving customers an incredibly simple and responsive color slider.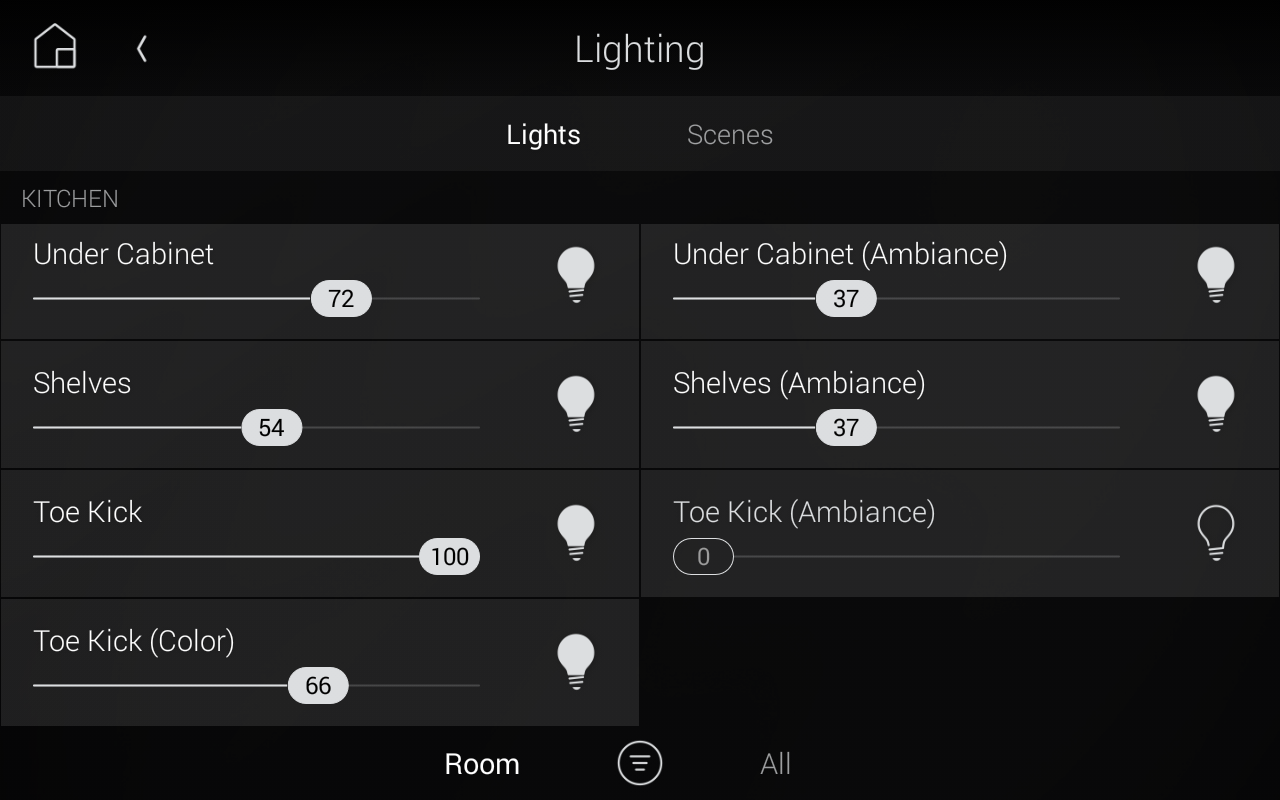 Cindev has also developed a highly intuitive color selection and warmth selection driver giving dealers a truly unique experience not found on any other DMX integration. This allows you to create smart color intuitive dashboards for your customers.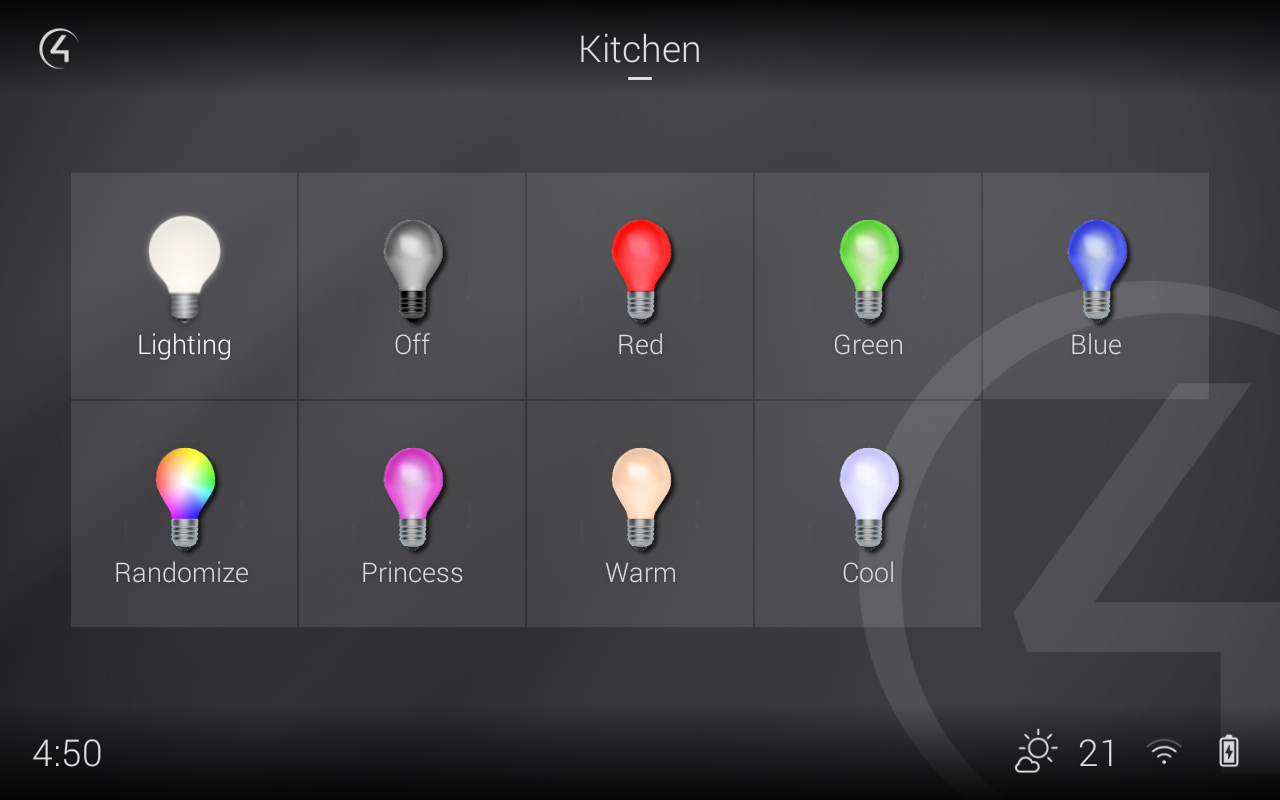 Functional with 2.10.6 though certain features are designed specifically for 3.x


This driver is provided free of charge by American Lighting Inc.

Click
here
to access the full installers guide that includes driver setup instructions as well as driver feature details.

For a full description of terms and conditions pertaining to Cinegration Development's drivers please visit 
www.cindev.com/terms-and-conditions
20230428

Fixed lua error on new install brightness change (from 20230330)

Fixed Reset driver not triggering on DriverAction

 20230119

Fixed issue with RGBW (new configuration) would turn RED on OFF (since 20230111 update)

 20230111

Fixed issue with tri-white and dual-white since 12.2022 update

 20220829

Fixed universe addressing issues

 20220817

New multi universe setup and configuration.


Gateway/Driver now support up to 4 different DMX universes per Gateway. See documentation on setup instructions

Updated Auto Off Time feature to support any time value from 1 second to 86400 seconds or one day

 20220625

Updated Lighting Preset Driver
Now supports custom color selection for up to 10 colors (both random and ordered)

 20220525

Added alert when using incorrect driver on certain OS versions

 20220516

Fixed issue with Presets not triggering for new light driver

Misc bugs fixes

 20220310