Welcome to the future of Energy Management Circuit Breakers or EMCB's provide by Eaton.  Cinegration is proud to have developed the worlds first Control4 managed smart breaker.  These breakers provide cloud-based connectivity for efficient load-monitoring and remote communication and smart energy management across the home's many connected devices.
Update:  This driver is only available for customers with sonnen ecoLinx units installed with Cinegration sonnen driver.
For information on how to obtain breaker hardware please email: drivers@cinegration.com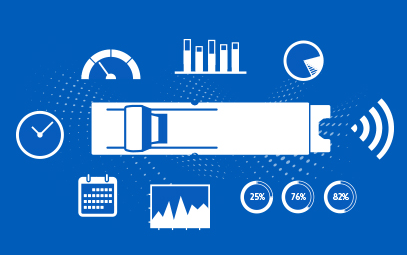 Features:
15, 30, and 40 Amp single or two phase breakers
Wifi communication with Cloud connectivity
Secure communication using Official Eaton API
Turn on and off breaker from any Control4 MyHome interface
Connect driver into sonnen ecoLinx driver for Smart Configurable Backup and other intelligent energy management solutions
Collect energy consumption and production data into Control
 Control4 Programming Features:
Events

Driver State Changes (On, Off, Alert, Offline)

Composer Variables

BREAKER_STATE (Bool), ICON_STATE (string), ALERT_MESSAGE (string)

Conditionals
Actions

Turn On/Off Breaker, Toggle Breaker, Get Status of Breaker
Use Cases:
  Smart Configurable Backup (using sonnen ecoLinx)
Users with the ecoLinx, Eaton EMCB and a Control4 automation system can benefit from the smart configurable backup functionality that provides optimal control over their home automation system. Using smart power devices like EMCB breakers allows dealers to configure the home for optimal battery strategies for each homeowner. This allows the ecoLinx to not only focus on managing excess energy production over what is consumed but further tailor the consumption based on need and priority defined by the homeowner. In the event of a power outage, the ecoLinx will provide backup power to the energized circuits. The decision as to which circuits get energized is based on the SoC of the ecoLinx and can be a part of predefined profiles set by the user's home automation dealer. An example scenario is presented below
  Load Shedding
   Turn off areas of the home like Pool pumps, hot tubs or large AC devices when utiltiy rates change.  Automatically have them come back on when the Time of Use rate is at it's lowest.
| | | | |
| --- | --- | --- | --- |
| Breaker On | Breaker Off | Breaker Alert | Breaker Offline |
| | | | |
Hardware Requirements:
  The eaton breakers require one additional 'slot' in breaker panel for remote trigger.  Example: single pole 15 amp breaker requires 2 slots in panel, 2 pole breakers would require 3 solts.  Eaton breaker panel is also required.
http://www.eaton.com/FTC/utilities/EMCB/index.htm
Interested in purchasing Breakers?  Please email: drivers@cinegration.com with job requirements and electrical specs.  We can work with you to obtain the breakers.  Cinegration will custom program each breaker for exact specifications for job.
Installation of Intelligent Circuit Breakers requires extensive knowledge of home's electrical requirements and use.  Electrician is required for installation.  
(9.17.2018): Currently breakers are only available for special projects.  If you are interested, please email: drivers@cinegration.com.
Step One: Purchase Breakers and Setup Configuration
Step Two: Electrician will install breakers and verify standard breaker functionality
Step Three: Dealer will install driver and enter access token (Agent Id) into driver
Step Four: Dealer will customize energy profiles and turn on/off breaker when energy events happen
9/2018

Version 1000 - Initial Release