This driver is a giveaway, to display nicely battery levels.
The purpose of this driver is to display in a user friendly manner the battery level of all Zigbee devices.
The following brands are supported :
Control4
Card Access
Axxes Industries (only few devices, not all support this feature)
Yale
Baldwin
Kwikset
August
Schlage
1.     Properties :
The device to monitor property is the device that you wish to display the battery level.
This property does not manage multi select, only one device can be selected.
Here are some examples of devices which can be selected :
Neeo remotes
Halo remotes
SR-250
SR-150
SR-260
Z2C
Smart Pressure sensor
inHome Mini Remote
Residential Thermostat V2
Many different locks
And some others….
Now also compatible with Control4 Neeo Remote (even the red edition!)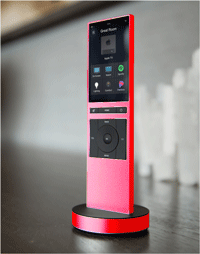 2.     Use of the driver
Once the device is selected and online, then the battery level is displayed.

You have to make it visible on Composer at room level to make it appear anywhere you want: